Thai Yoga Center March Graduates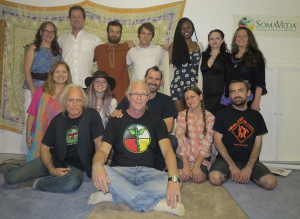 The Amazing Photo Gallery of this SCNM March 2015 CTP Event!
The Thai Yoga Center is a Registered School of Ayurveda (NAMA/ AAPNA) extension of the SomaVeda College of Natural Medicine, A seminary of the Oklevueha Native American Church of SomaVeda.
New Certified Thai Yoga Basic (200 Hr.)  and Intermediate (400+ Hr.) SomaVeda® Integrated Traditional Therapies: Thai Yoga Certified Practitioners.
Click Here to read a description of the 200 Hour SomaVeda® Thai Yoga Practitioner Certificate Course.
Brooksville, FL – March / April 2015  – Exceptional SomaVeda® Teachers, students and Practitioners from around the country and with varying levels of previous experience completed the March 200 hour CTP1 and CTP2. The Thai Yoga Practitioner programs are conducted under the authority of the Oklevueha Native American Church of SomaVeda.
Also attending this March 200 Hour SomaVeda® Thai Yoga Practitioner and counselor Certificate program were medicine elders and tribal organization members of the ONACS Buckeye Farms( Tennessee) and ONACS Enota (Georgia). They will be bringing these traditional healing methods home to their families and communities as authorized provider practitioners.
Thanks to the CTP2 (Intermediate level Practitioner students: Jose and Rodney), See you in the SomaVeda® Thai Yoga Advanced program!
Each one individually and as part of an amazing group completed the requirements necessary to graduate with the prestigious Thai Yoga Center Certified SomaVeda® Thai Yoga Teacher and or Practitioner certificate.
Every program conducted has emphasis on Traditional Thai Medicine and SomaVeda® style Thai Yoga Therapy.  SomaVeda® Thai Yoga is our "core" modality. However, our program is designed to train ministers and ONACS authorized Tribal Health Care providers in a complete holistic health care/ natural health care model that is useful in bringing consistent relief to those suffering from many maladies and health concerns from Cancer, Diabetes and Heart Disease to the 100 other degenerative conditions that cripple and depress us. All this from a spiritual perspective! We believe that indigenous and natural, tribal and holistic cultures provide the answers to these and many more issues in their traditional medicine. More than a mere statement or boast, we can prove this and do prove this every day to our fellow members and clients receiving sacred healing. Additionally, our sacred healing arts are not bound or limited to the colloquial and regional practices of any one specific geographic region or country of origin! We claim our traditional right to learn from other native and indigenous cultures where ever they may be found, in any country, anywhere in the world… our mother earth as we believe that we and all native people and those who respect the true medicine of the Mother Earth believe.
Students in this March ONACS seminary were exposed to an elegant and evolving, sophisticated and practical integrative healing method and these brave and hard working students are able to go out and bring this traditionally based healing and counseling service to their own unique communities, with the blessing of their elders and teachers.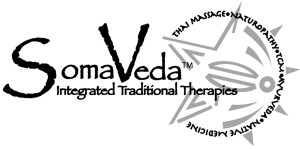 SomaVeda Integrated Traditional Therapies: Thai Yoga Curriculum
 The Amazing Photo Gallery of this SCNM March 2015 CTP Event!
ONACS SomaVeda Accreditations, Approvals and Recognitions
All ONACS Inc. SomaVeda College of Natural Medicine: Thai Yoga Center seminaries, classes, programs and donations are subject to the published ONACS Inc. Cancellation and Refund Policy.
SomaVeda Integrated Traditional Therapies®, SomaVeda®  are a Federally Registered Trademark/ Servicemark and proprietary Intellectual Property, All World Rights Reserved.
ONACS is offering generous Grants and Tuition Scholarships for new students.