High Dose Vitamin C Saves Lives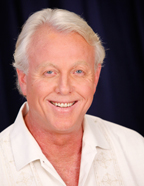 by
For those who think that the miracle of high dose Vitamin C is over or just hype, think again!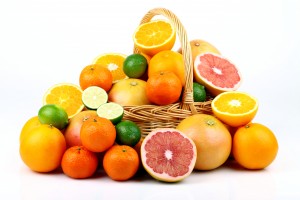 Here is this amazing story of a King County dairy farmer Allen Smith, infected with a swine flu variant who's primary medical providers and hospital had completely given up on his treatment. The story begins in 2009. After contracting the swine flu His health deteriorated to a point where he developed a severe case of pneumonia and his lungs became so full of infected fluid meaning that no air could be drawn into his body. He fell into a coma and was put onto a life support system.
After three weeks of no improvement his family were informed that there was no hope and was given no chance of recovery at all. The Hospital had given the immediate family members the "best make your peace" and "it's now time to remove from life support" speech. The intensive care specialist advised that he was terminal and not reusable and that there was no further benefit from continuing life support.
However, Smiths brother-in-law had some knowledge of high dosage intravenous Vitamin C and suggested that the Doctors gave that a try. He asked them to bring in high dose vitamin C therapy both administered orally and intravenously and recommended this to the doctors in charge of his emergency care and they balked and refused to administer the IV Vitamin C.
The physicians and hospitals point of view was that it was "a waste of time".
The family went to war to have this therapy made available to their critically sick relation and had to go to court to win the right to have this so called no-approved therapy approved.
End of story? The high dose vitamin C therapy made immediate improvement, within a short time he was off life support and has now made a full recovery!
It's a fact, high dose Vitamin C saves lives.
It is sad that so many probably well meaning doc's do not know of the healing and life saving benefits of Vitamin C. It is truly up to the individual to take responsibility for their own health care and consult with practitioners and sources who know the truth for their families survival.
Watch the video below to watch 60 Minutes New Zealand TV – the Alan Smith Story, documenting his recovery from terminal viral pneumonia following treatment with high dose IV vitamin C.
If you find this and our other articles helpful or informative please share with your friends and family.
Sources:
http://healthimpactnews.com/2013/vitamin-c-saves-man-dying-of-viral-pneumonia/
http://www.3news.co.nz/Living-Proof/tabid/209/articleID/171328/Default.aspx
http://www.naturalcuresnotmedicine.com/2014/06/vitamin-c-saves-man-dying-viral-pneumonia.html
Where can you gain professionally recognized training and certification as a Natural Healthcare Counselor or Provider? Want to learn the in's and outs of natural remedies for infections and a host of other conditions? Consider a college degree in Natural Medicine from the SomaVeda College of Natural Medicine (SCNM)
For more information on educational materials by this author see the Yoga Therapy bookstore at BeardedMedia.Com. If you think your friends would benefit from this information please have them subscribe to our newsletter!
Please note: The mentioned distinctions of energetic and physical self are arbitrary to help in your understanding. In reality, all such distinctions are illusion and can be limiting. In actual treatment the more advanced practitioner addresses the Inner, Outer and Secret simultaneously without preference for one over the other.
Disclaimer:
All Information is provided for educational purposes only and not intended to be used for any therapeutic purpose, neither is it intended to diagnose, prevent, treat or cure any disease. Please consult a health care professional for diagnosis and treatment of medical conditions. While all attempts have been made to ensure the accuracy of this information. The author ONACS INC/ SCNM and ThaiYogaCenter.Com does not accept any responsibility for any errors or omissions.
Copyright© 2014, Anthony B. James DNM(P), ND, MD(AM), RAC, DPHC(h.c.), PhD, SMOKH  All rights reserved under International and Pan American copyright conventions. World rights reserved. No part of this book may be reproduced or utilized in any form or by any means, electronic or mechanical, including photocopying and recording, or by any information storage and retrieval system, without permission in writing from the publisher. Inquires should be addressed to: Anthony B. James DNM(P), ND, MD(AM), RAC, DPHC(h.c.), PhD, SMOKH, 4715 Bruton Rd. Plant City, FL 33565 ·  http://www.ThaiYogaCenter.Com