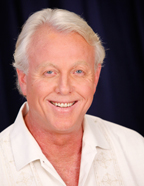 Chemotherapy Causes Suffering and Premature Death!
by
Published in the BMJ researchers from Cornell conducted study on whether or not the use of chemotherapy in end stage or palliative care for cancer patients was associated with increased intensive medical care and premature death.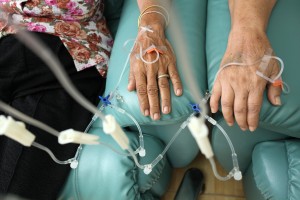 Dr. Alexi Wright, an assistant professor of medicine at Boston's Dana-Farber Cancer Institute was the studies lead author.
Wright and her research team studied 386 terminally ill cancer patients, spread through eight different out patient cancer/ oncology centers in the US.
What they found out will shock you! The study was conducted in eight outpatient oncology clinics in the US.  So patients came into treatment under their own steam as ambulatory and outpatients seeking chemotherapy to either slow or stop their cancers in order to survive longer or to have a better quality of life in their final day, weeks or months of life and in over 80% became much sicker! These already sick but surviving patients after receiving the unnecessary palliative chemo therapy almost immediately went critical. Guess what the outcomes were? According to the research the main outcomes measures were "The use of chemotherapy in terminally ill cancer patients in the last months of life was associated with an increased risk of undergoing cardiopulmonary resuscitation, mechanical ventilation or both and of dying in an intensive care unit.".
The whole point of palliative chemo is to treat metastatic cancer and improving survival.  However, this and other studies prove CHEMOTHERAPY DOES NOT WORK! Not only is chemotherapy ineffective in 97% of cancers, chemotherapy causes suffering and premature death. As Charlotte Gerson is often quoted as saying "You can't fight cancer with poison!".
Doctors will not admit inadequacy of palliative therapy
Palliative therapy begins with the terminal diagnosis of the cancer patient. The patient is informed they are terminal and then further treatment regimen are recommended. What the doctor does not tell the patient or admit to is that the palliative chemotherapy will not likely extend their life one day. Additionally that almost immediately the patients quality of life is going to radically deteriorate once the Chemo begins with the most likely conclusion being the patient will suffer cardio-pulmanry emergencies which will have them to spend their final days and hours suffering from invasive procedures on a ventilator. In the study most patients were referred to hospice within a week of dieing,  and no one survived longer than four months! Even if the patient had no hope of recovery, would it not be better and more humane to have them make their transition at home surrounded by friends and family versus in a medically induced coma, ventilated unable to communicate and in pain?
There are alternatives to chemotherapy!
There is now available a wealth of alternative resources for treatment of various cancers. These programs offer alternatives to conventional chemotherapy and cancer treatment. We find many alternative and effective treatments for Cancer in natural, indigenous and traditional therapies such as Ayurveda, SomaVeda® Thai Yoga, Natural, Homeopathic, Nutritional and Native American Medicine. Read more in my article "Alternatives for Health Care".
If studies show chemotherapy is ineffective in palliative cancer care, why do it?
Money! I would like to emphasize is the financial aspect of this. If the medical establishment knows that the chemo and in this instance the palliative chemo is not only ineffective but hastens demise through respiratory and circulatory complications why do it? The only positive outcome is windfall income for the hospital, and insurance companies. When my own mother passed in December of 2013, her palliative care for cancer generated a medical bill of over 3.2 million dollars in less than one month!
If this story was out of one of those cheesy detective novels or TV shows, the detectives would see the pillaging of the families assets for millions of dollars with unnecessary and ineffective procedures for financial gain as more than sufficient to show bad intention or motive.
Source: http://www.bmj.com/content/348/bmj.g1219
Associations between palliative chemotherapy and adult cancer patients' end of life care and place of death: prospective cohort study
BMJ 2014; 348 doi: http://dx.doi.org/10.1136/bmj.g1219 (Published 4 March 2014)
Cite this as: BMJ 2014;348:g1219
Video Abstract: http://www.bmj.com/content/348/bmj.g1219″>http://www.bmj.com/content/348/bmj.g1219</a
More discussion:  Natural Solution Radio with Professor Ben-Joseph: http://www.naturalsolutionsradio.com./radioshow/2014-05-10/natural-solutions-radio-professor-ben-joseph-saturday-may-10th-2014-first-hour
Where can you gain professionally recognized training and certification as a Natural Healthcare Counselor or Provider? Want to learn the in's and outs of Native, Indigenous, traditional, and spiritually based natural remedies for infections and a host of other conditions? Consider a college degree in Natural Medicine from the SomaVeda College of Natural Medicine (SCNM)
For more information on educational materials by this author see the Yoga Therapy bookstore at BeardedMedia.Com. If you think your friends would benefit from this information please have them subscribe to our newsletter!
Please note: The mentioned distinctions of energetic and physical self are arbitrary to help in your understanding. In reality, all such distinctions are illusion and can be limiting. In actual treatment the more advanced practitioner addresses the Inner, Outer and Secret simultaneously without preference for one over the other.
Disclaimer:
All Information is provided for educational purposes only and not intended to be used for any therapeutic purpose, neither is it intended to diagnose, prevent, treat or cure any disease. Please consult a health care professional for diagnosis and treatment of medical conditions. While all attempts have been made to ensure the accuracy of this information. The author ONACS INC/ SCNM and ThaiYogaCenter.Com does not accept any responsibility for any errors or omissions.
Copyright© 2014, Anthony B. James DNM(P), ND, MD(AM), RAC, DPHC(h.c.), PhD, SMOKH  All rights reserved under International and Pan American copyright conventions. World rights reserved. No part of this book may be reproduced or utilized in any form or by any means, electronic or mechanical, including photocopying and recording, or by any information storage and retrieval system, without permission in writing from the publisher. Inquires should be addressed to: Anthony B. James DNM(P), ND, MD(AM), RAC, DPHC(h.c.), PhD, SMOKH, 5401 Saving Grace Ln, Brooksville, FL 34602 ·  http://www.ThaiYogaCenter.Com