Start Oklevueha NACS Independent Branch
 By Anthony B. James, Medicine Elder ONAC/ ONACS
We believe in the rights of Mother Earth and the rights of her children to the many blessings and gifts which we have inherited from her as well as those sacred teachings passed down both from our former family and elders and those still with us today. ONACS was established to provide our community with service, education, spiritual fellowship and healing. To protect the practice of Mother Earth based Native American spiritual traditions, ceremony, sacred practices, Indigenous, familial and Natural Medicine ways.
If you practice any form of alternative, complimentary and or spiritually based healing work and either do not have a license and or are practicing outside your mandated scope of practice you are at risk!  In order to continue your ability to practice Spiritually and or Energetically based Indigenous, Traditional, Natural and or Native Healing and Wellness Services, Ayurveda, Yoga Therapy, Thai Yoga and or Thai Massage or related, you will need to become an active Member of ONACS according to your authorized scope of practice. Many states are actively passing laws to restrict all forms of energy, indigenous, traditional and or natural medicine and healing.
In consideration of How to Start Oklevueha NACS Independent branch:
Ask yourself:
Was your healing and natural medicine training apprentice style?
Was your training in Native American and or Indigenous Medicine?
Do you have a current license but are having issues with your full scope of practice?
Do you practice Ayurveda, Yoga, Yoga Therapy, Thai Yoga and or Thai Massage?
Do you practice Reiki, Pranic healing, Aromatherapy, Reflexology, Spiritual Massage, Crystal healing?
Do you counsel and or give advise on nutrition, food, diet, eating lifestyle, supplementation, nutrients or other regimen to enhance wellness or address illness?
Do you practice detoxification programs such as Pancha Karma?
Do you practice emotional healing, energy psychology, traditional naturopathy, holistic psychology or psychotherapy?
Want to get out of the Massage Therapy licensing/ Taxed therapy Gerbil wheel?
Do you use or recommend Herbs, sacrament and or unconventional herbal therapies for healing?
Need legal protection and freedom from expense liability insurance issues?
Do you practice Homeopathy, Radionics, Rife or other energy based healing?
Do you carry or use Native American Sacrament, Birds of Prey feathers in your healing work for your self or for others?
Do you believe healing is a Human Right, as well as a constitutional right?
Are you concerned about laws and governmental authorities limiting you and your families access to health care?
Are you concerned about mandatory Vaccination issues for yourself or your children?
Have you been hiding your healing work? Keeping it on the "Down Low", avoiding marketing or advertising because of fear?
Are you part of a greater healing, therapeutic, community seeking recognition and legal protections for yourself, your co-facilitators, clients?
Do you host Ceremony, Sacrament, Purification Lodges or other Native and or Indigenous practices at your home or property?
If any of the above is true…
Well, you should know the answer by now! We can help you!
Time to step into the light!
No loop holes. Loop Holes can be changed, can be closed. Let us show you how to bring your healing work and natural medicine safely into the light as an ONACS Medicine Card holder or Branch Elder.
You can assist in ONACS's vision of providing safe environments for indigenous earth based healing spiritual ceremonies to thrive. Oklevueha NAC SomaVeda believes that the essence of all our earthly relatives are Great Spirit's creative masterpieces.
We believe that to "Unearth the Creators Spirit, in Our Hearts and Heritage, for all of our Relations" we must focus on the traits of forgiveness, humility, honor, respect, charity, gratitude and faith.
Benefits of an Oklevueha Native American Church SomaVeda Blessed Independent Branch
1) Gives you legal standing which will allow you to successfully overcome illegal prosecutions for utilizing mother earths plants and herbs as your Native American Church Sacraments and/or any other indigenous American Native Ceremony
2) Gives your Church and Church grounds the same Constitutional freedoms and protections as any other legally recognized churches are presently receiving including Synagogues, Chapels, Monasteries, Wineries and Temples.
3) Gives your ONACS independent branch the rights and freedoms that any other legally recognized church receives. This includes no financial or membership disclosure to any government agency and being legally acknowledged as a church.
4) Qualifies you to provide tax exemptions to financial contributors to your ONACS independent branch. ONACS Branches are 501c3 Compliant automatically!
5) Having the option of being recognized as an incorporated church in the State where you worship so that you can receive exemptions from paying sales tax on purchases for specific church use.
6) Gives you legal protection from unjust local zoning laws, Religious Land Use and Institutionalized Persons Act of 2000 (RLUIPA).
7) Provide possible sanctuary for persons that are being unjustly sought for  deportation or denied political asylum.
8) Education: All ONACS Independent Branches receive a full (100%) Tuition Scholarship to a 200 hour/ 27 day Intensive training and Certificate Program held at the ONACS Seminary/ SomaVeda College of Natural Medicine: Thai Yoga Center. This intensive seminary provides the authentic and genuine training in a complete system of Indigenous,Traditional and Earth Based Natural Medicine. Full tuition for the public is $4295.00, ONACS Independent Branches receive one full tuition at NO cost.
9) Open ONACS Independent Branch Church and provide protected services, ceremony, sacrament, education, health care, apothocary, wellness and counseling services appropriate to your education, background, training and authorization.
10) ONACS can provide unique assistance and consulting for special needs and or circumstances on an individual basis in addition to branch set up authorizations and services. For example, if your aim is to establish a full service religious based seminary, holistic healing, therapy, wellness and or counseling center and or sacramental apothecary we can assist!
(11 Attend and share ONAC/ ONACS Events, Seric=vices and Ceremonies at various locations through out the US. These include all major traditional ceremony such as Sun Dances, Vision Quest, Purification Lodges, Pipe Ceremonies and other Sacramental offering depending on specific allied branches and or Medicine Elders attending. Learn from other elders the sacred ways!
12) Have your dream of being able to participate and support indigenous rights and all legal protections realized as you join a vital growing movement!

All indigenous persons are children of Mother Earth. We do not discriminate based on race, religious background, color, sex and or blood quotient (Full vs. Non-full Blood).  We honor ad respect the sovereign right of any particular tribe, branch, nation or indigenous group or organization to determine the content, practices and traditions that they uniquely observe. We ask the same respect for the practices of our ONACS church.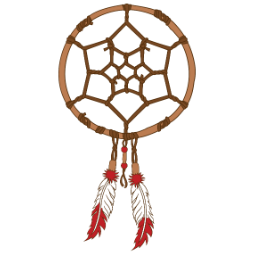 Steps in Acquiring An ONACS Independent Branch
There are eight steps towards becoming a spiritual leader of an Oklevueha Native American Church SomaVeda (ONACS) Independent Branch.
First Step: Understanding that enhancing the ability of all human's to magnify their 'innate goodness' is ONACS major intention.
Second Step: Please have yourself and two trusted friends prayerfully name your Oklevueha Native American Church SomaVeda (ONACS independent branch) of ___________________________
Third Step: Please have three people acquire an Oklevueha Native American Church SomaVeda $200.00 Authorized Blessed Open Membership Card. (One Card will be issued at no charge to Chief Elder/ President of ONACS Independent Branch)
Fourth Step: Have studied the first page of Oklevueha Native American Church SomaVeda, ONACS legal Member Rights and all of the links that are associated with them. Have a telephone (706) 358-8646 conference with Medicine Elder Anthony B. James, to discuss what you feel and think about what you have read:
Fifth Step: Please enter your information into the fields provided below and click on the 'contribute now' button; you will then be redirected to Pay Pal, where you will complete the final step of your contribution transaction. Additional Branch Donation Fee contribution alternatives are by Direct Bank Wire and or Cashiers Check Bank Certified Funds. (EMAIL for specifics Oklevueha NAC Somaveda)
Sixth Step: Make arrangements (Date and Times, Transportation/ Housing/ Food as necessary to and from your churches location) for a 4 hour period of time to sit around a fire with ONACS/ ONAC Elder Anthony B. James at your ONACS independent branch location, whereupon you and your church's property may be blessed.
Seventh Step: Receive your notarized documents sustaining your ONACS independent branch and property as a federally recognized Native American Church that exists on the blessed and designated property and worships North and South American indigenous earth based healing practices and ceremonies.
Eighth Step: Education: Schedule a Branch Elder representative to attend a 200 Hour CTP1 Training within one calendar year: CTP's are held every January, March, June or September.
©2014, Anthony B. James, All World and US Rights Reserved. No copy or excerpted use of any kind without expressed written permission. ONACS INC is a Florida State incorporated, Not-for-profit, 501(c)3 compliant Church and Authorized Independent Branch of the Oklevueha Native American Church, Utah.