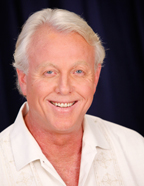 GMO Truth
By Anthony B. James DNM(P), ND(T), MD(AM), RAC
The only way to do this is to educate the public on GMO truth. GMO's need to be discredited in Mainstream Media.
We have been noticing the shocking absence of legitimate, non Monsanto sponsored, reporting on the subject of GMO's and their risks and hazards.
Finally, we are seeing a bit of response on the public debate on GMO truth and we want to support that. It is vital that more Americans be concerned over the health risks to both people and the environment by the encroachment of Genetically Modified Foods (GMO's) into the food supply and environment.

GMO Truth
Please comment and show support for any media reporting on the hazards of GMO's and GMO Truth. Help bring awareness to the issues of food and environmental risks they represent. It's a good sign to see media reporting the truth on GMOs.
Traditional Naturopathic Medicine includes the practices of supporting self healing and wellness through any safe, natural non-invasive method. To learn more about how to gain a complete education in traditional natural medicine contact the SomaVeda College of Natural Medicine. SCNM offers four professional Certificate courses and three college degrees. To learn how to be part of the cutting edge of tomorrows healing today Click Here!
Please Like, Comment or Share this Article on Learn Thai Yoga Facebook FanPage!